Chester Turmoil was born wealthy, trained as an electrical engineer and obsessed with achievement. His entrepreneurial instincts are shaped by perhaps unrealistic public service ambitions. But conflict with a contractor he has hired to build an estate, coupled with his single-minded push to re-shape the world to be what he thinks it should be, causes him to crash headlong into the reality of the world as it is, changing the world for him and all the people important in his life.
Turmoil documents clashing world views in construction, in nueroscience and economics. On a human level it touches on timeless human themes - attachment, rejection, withdrawal and sudden loss. All woven through a tapestry of Turmoil's wildly offbeat ambitions and projects.
Powered by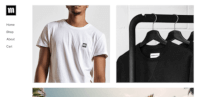 Create your own unique website with customizable templates.